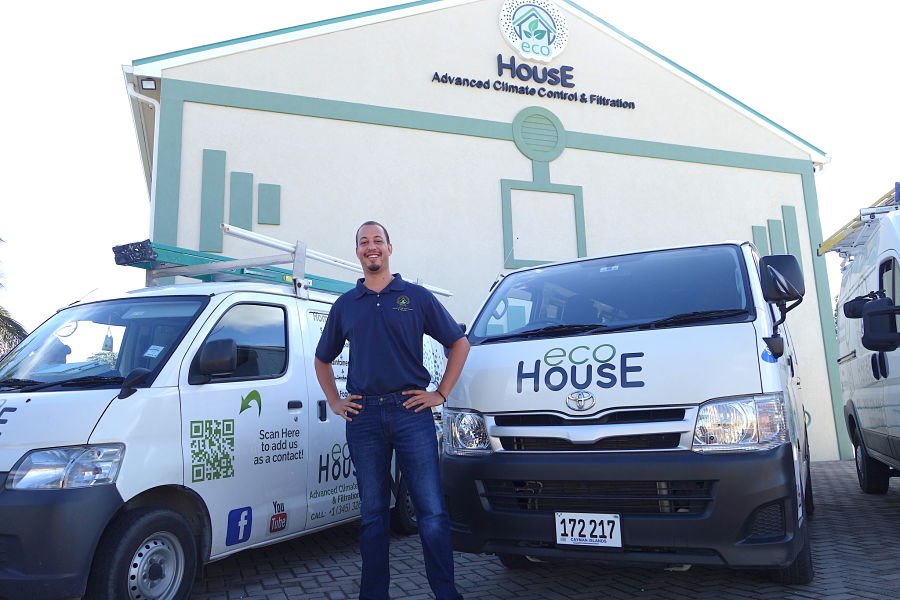 Our Story
Caymanian entrepreneur Alex Dilbert established Eco House in 2014 with the goal of creating a forward-thinking and eco-friendly air-conditioning company with the customer at the heart of the business.
At Eco House we are dedicated to making our customers homes as comfortable and energy-efficient as possible. In service of this mission we are the only company on island that provides both Air Conditioning and Spray Foam insulation services. This enables our customers to save energy, save money and ultimately prolong the life of their air-conditioning units.
We also recently introduced Caribbean Filtration, a sister company, which manufactures and sells air pleated filters on island.www.caribbeanfiltration.com.
Meet the team
Eco House's team is made up of accredited and certified air conditioning technicians who are ready and able to take on your project today.